It just wouldn't be summer without burgers. These nicely grilled and perfectly topped toasted-bun sandwiches are part of what makes these warm months so great. The only problem is that red meat burgers aren't really all that healthy — and some of us prefer to avoid meat altogether. And for good reason due to the many artery-clogging fats in red meat. But if you have one or two veggie burger recipes to rely on during the grilling months that taste as good or even better than the traditional meat burger, you can get your burger fix and feel good about it too.
The great thing about veggie burgers is that they're incredibly versatile. You can make them with sweet potatoes, rice, beans, or whatever other vegetable combination you come up with. And with the right recipe in hand, you won't even miss the meat. Try any of the 10 recipes below, and you'll see what we mean.
Be sure to get your organic veggies and other items GMO-free from your local farmers market and have a double whammy of healthy-fun tasting enjoyment!
BBQ Cheddar Chickpea Burgers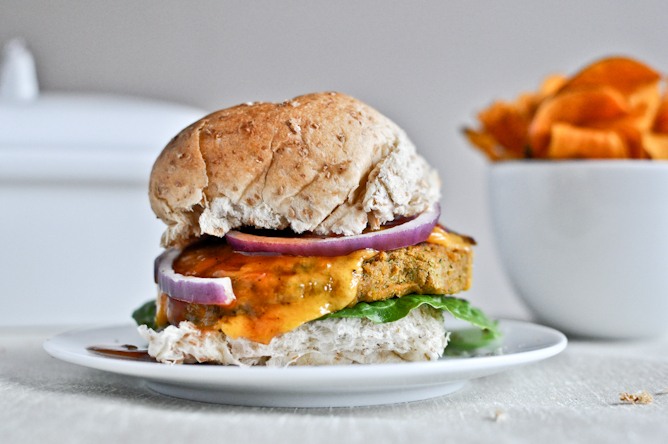 Get the BBQ Cheddar Chickpea Burgers recipe by How Sweet It Is
Veggie Burgers With Pomegranate Ketchup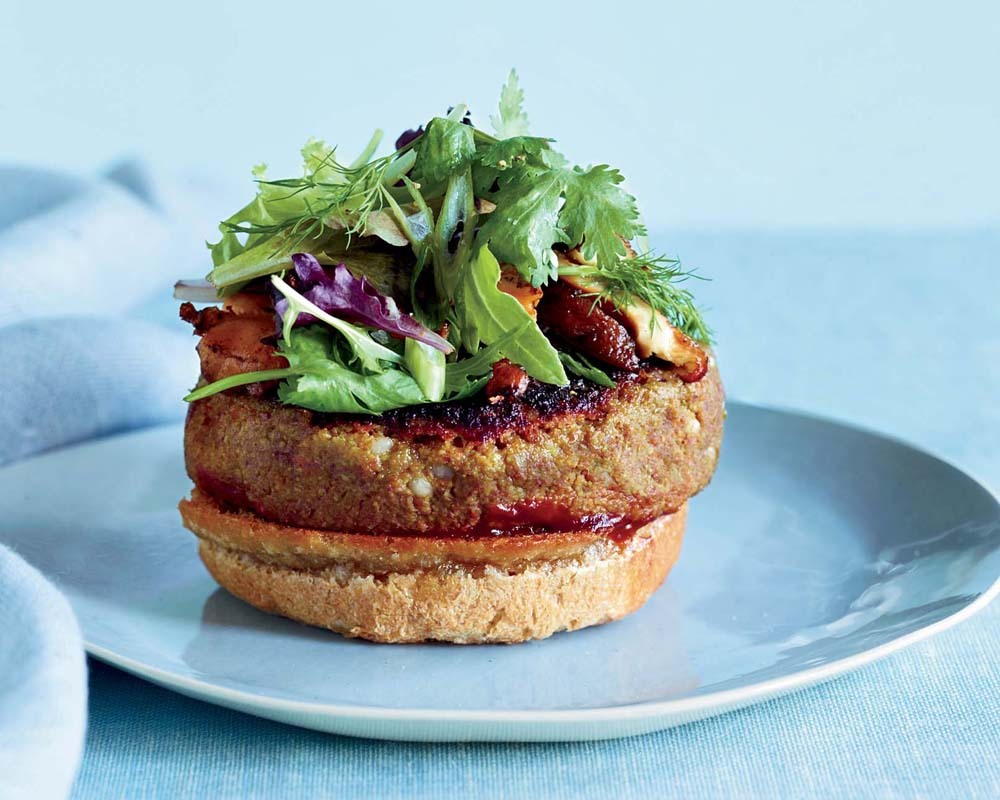 Get the Veggie Burgers with Pomegranate Ketchup recipe
Double Bean Burger Patty Melts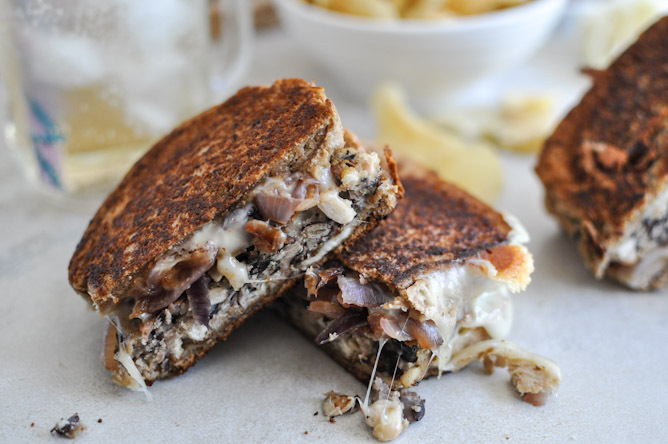 Get the Double Bean Burger Patty Melts recipe by How Sweet It Is
Quinoa, Fava Bean And Chard Veggie Burgers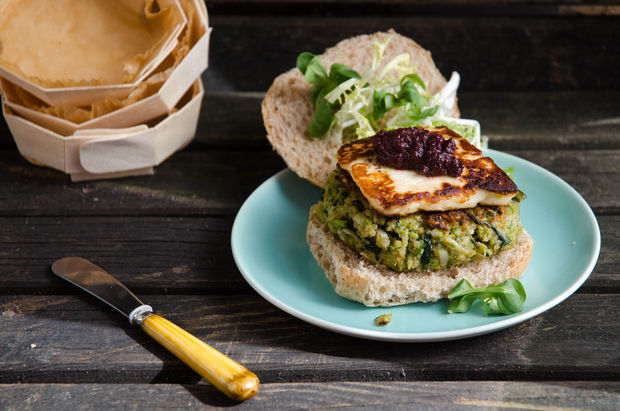 Get the Quinoa, Fava Bean, and Chard Veggie Burgers recipe by Carolyn Cope via Food52
Roasted Red Pepper Quinoa Burgers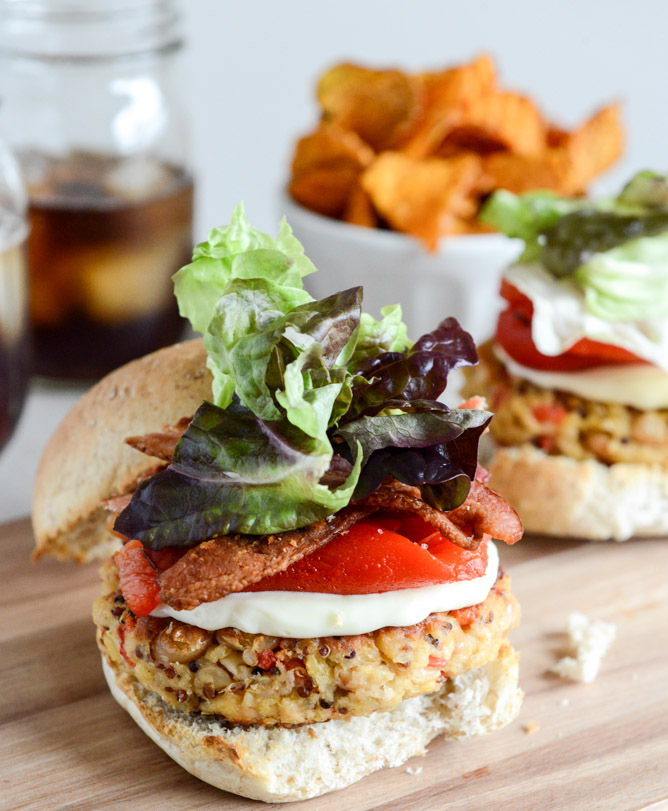 Get the Roasted Red Pepper Quinoa Burgers recipe by How Sweet It Is
Smoky Sweet Potato Burgers With Roasted Garlic Cream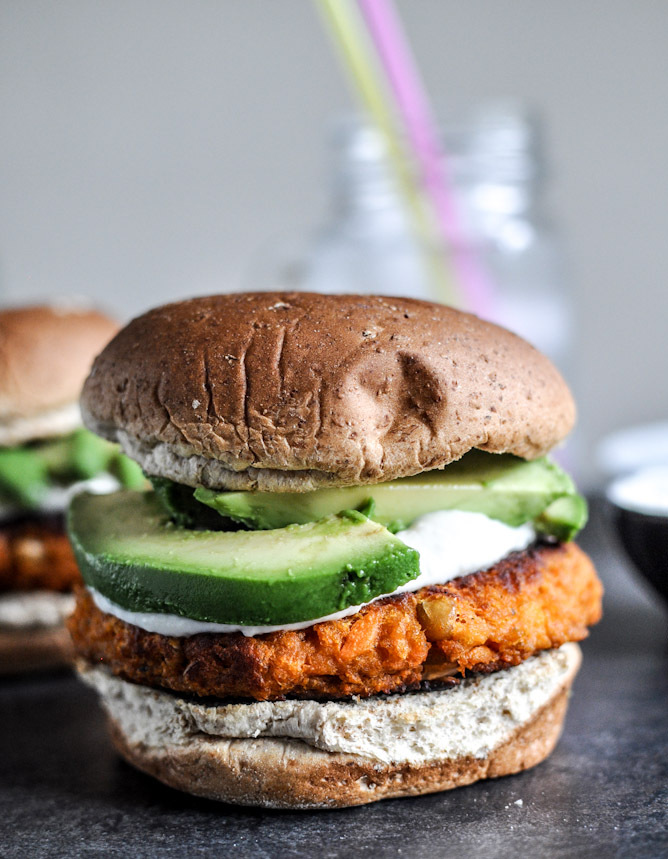 Get the Smoky Sweet Potato Burgers with Roasted Garlic Cream and Avocado recipe by How Sweet It Is
Easy Double Bean Burgers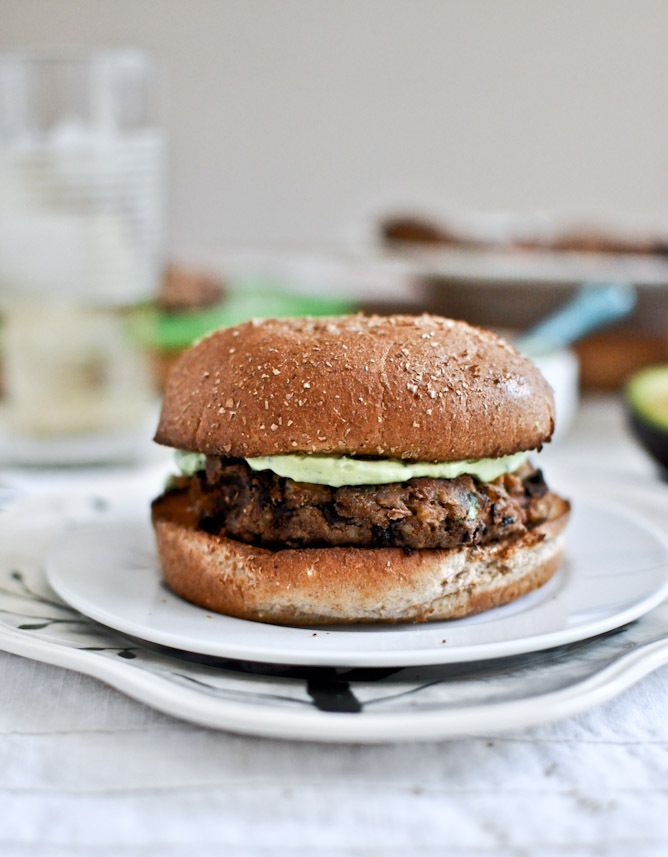 Get the Easy Double Bean Burgers recipe by How Sweet It Is
Veggie Masala Burgers With Cilantro Chutney Aioli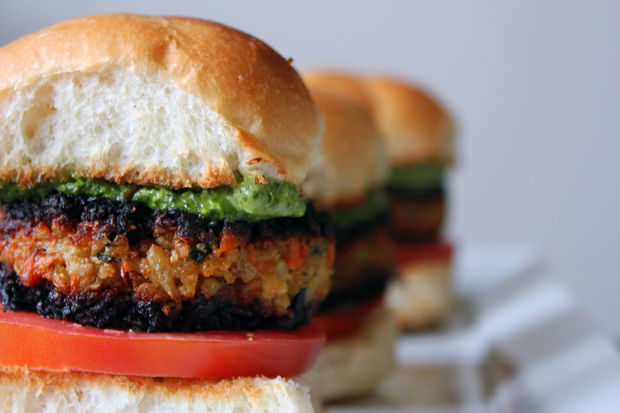 Get the Veggie Masala Burgers with Cilantro Chutney Aioli recipe by Madhuri Sharma via Food52