Journeying across the North American landscape, "The Culture High" is the riveting story that tears into the very fiber of modern day marijuana prohibition to reveal the truth behind the arguments and motives governing both those who support and those who oppose the existing pot laws. With budgets to fight the war reaching billions and arrests for simple possession skyrocketing to nearly a million annually, the debate over marijuana's legality has reached epic proportions.
Hosted by the two-time Academy Award nominated actor and activist Woody Harrelson, ETHOS lifts the lid on a Pandora's box of systemic issues that has proven to have a negative impact in every aspect of our lives. This documentary examines the conflicts of interests in politics and unregulated corporate power, to a news media that serves the interests of powerful elites; ETHOS explores the systems that lead us into over consumption and warfare.
In this myth-shattering, information packed documentary, learn from physicians and leading researchers about medicinal cannabis and its demonstrated effects on human health. This game-changing movie presents the most comprehensive synopsis to date of the real science surrounding the world's most controversial plant.
Focusing on two men whose bodies have been trashed by steroids, obesity and illness, this documentary chronicles the rigorous healing path — including a two-month diet of fruits and vegetables — that both attempt in a bid to rescue their health.
THRIVE is an unconventional documentary that lifts the veil on what's REALLY going on in our world by following the money upstream — uncovering the global consolidation of power in nearly every aspect of our lives. Weaving together breakthroughs in science, consciousness and activism, THRIVE offers real solutions, empowering us with unprecedented and bold strategies for reclaiming our lives and our future.
Filmmaker Brett Harvey examines the profitable marijuana trade between British Columbia and the United States and focuses less on the BC market and more on the reasons why marijuana should be viewed in the same light as alcohol and tobacco. It argues for the legalization of marijuana. The argument is compelling and factual with many legitimate sources.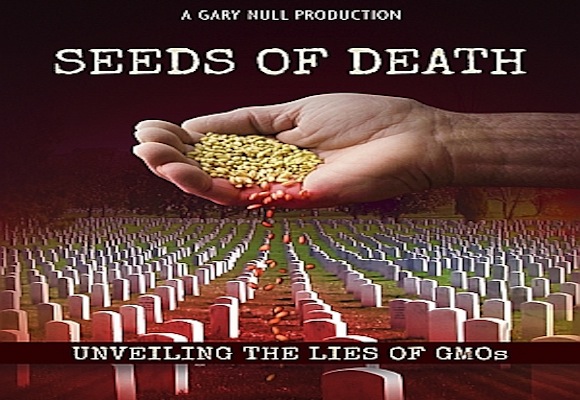 The leaders of Big Agriculture–Monsanto, DuPont, Syngenta–are determined that world's populations remain ignorant about the serious health and environmental risks of genetically modified crops and industrial agriculture. Deep layers of deception and corruption underlie both the science favoring GMOs and the corporations and governments supporting them.
Cowspiracy: The Sustainability Secret
Cowspiracy: The Sustainability Secret is documentary film produced and directed by Kip Andersen and Keegan Kuhn. The film explores the devastating impact of animal agriculture on the environment, and investigates the policies of environmental organizations on this issue. Environmental organizations investigated in the film include Greenpeace, Sierra Club, Surfrider Foundation, Rainforest Action Network, and many more. Click the video below to watch.
Robyn shares her personal story and how it inspired her current path as a "Real Food" evangelist. Grounded in a successful Wall Street career that was more interested in food as good business than good-for-you, this mother of four was shaken awake by the dangerous allergic reaction of one of her children to a "typical" breakfast.
Originally released in French as Le Monde Selon Monsanto, the 2008 film is based on Marie-Monique Robin's three-year long investigation into the corporate practices around the world of the United States agricultural giant, Monsanto.The World According to Monsanto is also a book written by Marie-Monique Robin, winner of the Rachel Carson Prize for environmentalism.
This award-winning documentary explores the growing global threat of genetically engineered trees to our environment and to human health. Featuring renowned geneticist and host of PBS, The Nature of Things, David Suzuki explores the unknown and possibly disastrous consequences of improperly tested GE methods. The film has been used in many public forums around the world.
Part 1 of a 3-part series of interviews about the future of food with Dr. Vandana Shiva, the highly respected philosopher, environmental activist, and eco-feminist. This is more than about the safety of biotechnology; it's about the ability to have a choice of the foods that we eat, and for our farmers to be able to freely use their own seeds, and grow food in the manner that they choose.
Dr. Sanjay Gupta follows a family on a quest to get their two-year-old daughter a medicine that might treat her potentially fatal condition. Gupta calls marijuana a plant "that can work wonders" and presents the plight of families who are using the drug to help ailing children to make his larger case: that legal restrictions on the drug are keeping needy patients from potentially life saving medicine.
A whirlwind of amazing energy and ideas, Stephen Ritz is a teacher in New York's tough South Bronx, where he and his kids grow lush gardens for food, greenery and jobs. Stephen Ritz's idea should be in basic elementary school curriculum. The amount of energy and fun that Stephen puts into this Ted Talk is not only educational, but thoroughly entertaining.
The current method of raw food production is largely a response to the growth of the fast food industry since the 1950s. The production of food overall has more drastically changed since that time than the several thousand years prior. The film examines corporate farming in the U.S., producing food that is unhealthy, harmful and abusive of animals, people and environment.
Dr. Charles Benbrook was commissioned by Greenpeace which is based on this documentary traveling through Argentina and USA to speak to farmers and their communities about how herbicide tolerant crop monocultures have affected their economy, environment and community. These first-person accounts formed the basis for this award-winning documentary.
This explosive exposé reveals what the biotech industry doesn't want you to know – how industry manipulation and political collusion, not sound science, allow dangerous genetically engineered food into your daily diet. Company research is rigged, alarming evidence of health dangers is covered up, and intense political pressure applied.
The Gerson Miracle examines why we are so ill and how we have in our grasp the power to recover our health without expensive, toxic or mutilating treatments, using restorative forces of our own immune systems. Even the most advanced cases of cancer can be successfully reversed using this method. While the results seem miraculous, the real miracle lies within us.
War on Health is the first documentary detailing and challenging the FDA agenda and its allegiance with the international Codex Alimentarius, which hopes to establish a monolithic food and health regime. Betraying its founding mandate to assure drug, food and chemical safety in the interests of public health, the FDA today serves greed and profits more so than public health.
Burzynski is the story of Dr. Stanislaw Burzynski who won the largest and possibly the most intriguing legal battle against the FDA in American history. His battles with the U.S. government was centered on Dr. Burzynski's belief in a commitment to his gene-targeted cancer medicine he discovered called Antineoplastons, which have saved tens of thousands of cancer patients worldwide.
In Dying To Have Known, filmmaker Steve Kroschel went on a 52-day journey to find evidence to the effectiveness of the Gerson Therapy —  In the end, he presents the testimonies of patients, scientists, surgeons and nutritionists who testify to the therapy's efficacy in curing cancer and other degenerative diseases, and presents the hard scientific proof to back up their claims.